MERCHSTORE
TAKE US WITH YOU
to keep or to give away...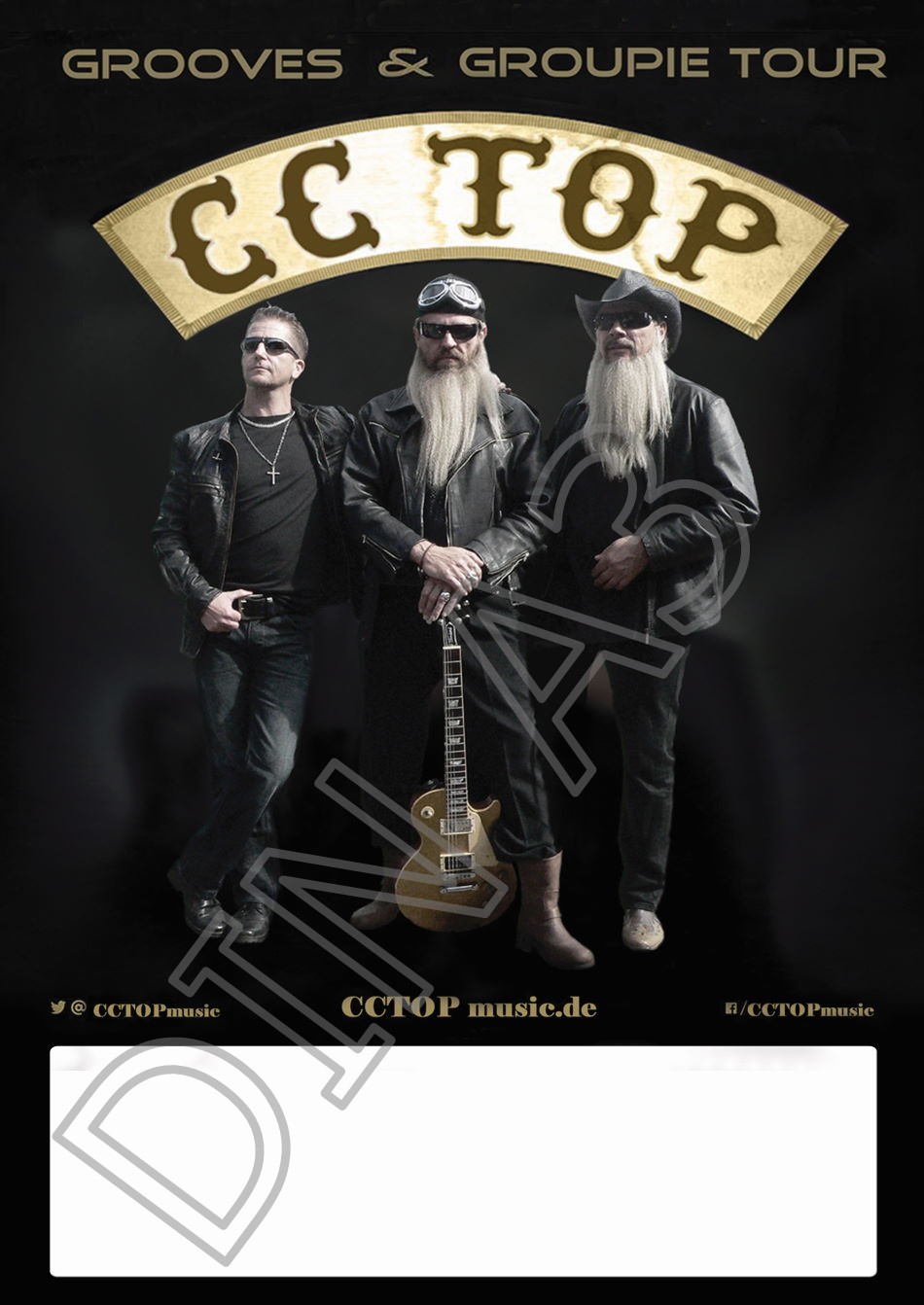 Beschreibung:
Tourplakat "CC TOP - G&G - Band", blanko,
DIN A3

Verfügbare Größe:
siehe Beschreibung, ca. 29,7 cm x 42,0 cm

Details:
Offizielles Plakat "Grooves & Groupies Tour"
(ohne Wasserzeichen)

Preis:
2,- EUR / Stück
Ggf. Versandart und -kosten werden mit der Anfrage - E-Mail beantwortet.